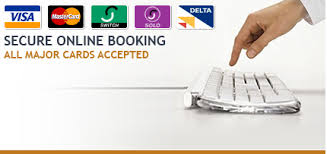 Secure Payments
You can choose to have your secure online payment handled either by PayPal and Stripe.
Every transaction is encrypted to the highest global standards and all sensitive data is secured beyond the levels demanded by the payments authorities and card schemes.
From time to time a notice may appear on your screen alerting you to the fact that you are moving from a secure server to one which is not secure. Do not be alarmed by this. Only in the secure part will we take personal or card details from you.
Security Procedures
We follow strict security procedures in the storage and disclosure of information which you have given us, to prevent unauthorised access. Our security procedures mean that we may occasionally request proof of identity before we are able to disclose sensitive information to you.
In the unlikely event of unauthorised card use, you must notify your card provider in accordance with its reporting rules and procedures and as per your contractual arrangement with them.